Analog vs. digital since 2012
Hi, I am Christin and I am working as an artist, designer & screen printer for over 10 years.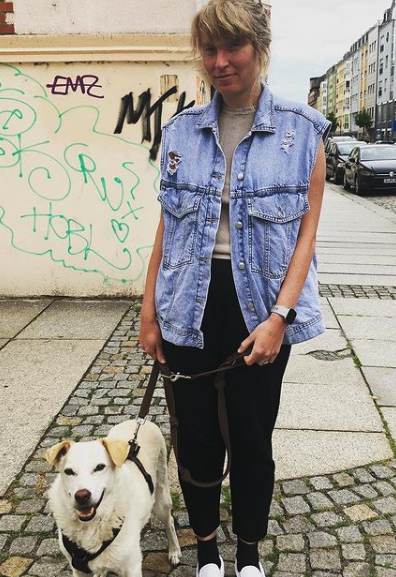 I started with digital visuals for my DJing events and got seriously into the visual arts in the early 2010s. In 2012, I opened up my studio in Berlin Friedrichshain, I learnt screen printing from on of the overlords of the profession – Dolly Demoratti and stayed with the arts ever since! As of 2018 I own my studio in Brandenburg, near Berlin.
As of March 2021, I am also offering my art as digital assets backed by blockchain technology. My NFTs are available on various platforms and my latest project Hash && Dash is on sale! Right now, I am working on a new, Bauhaus inspired collection.
Other Stuff
Workshops, Events & Webdesign