Utopia Of The Digital World
Christin Penz is working in the stress field between the utopia of the digital world and the analog realities of human existence. She is trying to demystify the concept of the perfect copy and opposes the computer driven arbitrariness with a physique drawn by decay.
In 2012, she opened her first studio in Berlin Friedrichshain, focusing on her paintings and prints. She learnt the intricacies of screen printing from one of the masters of the profession. In 2020 and 2021, she translated her experiences into native digital art with her first three blockchain projects under her pseudonym 0xTHISISCLICK.
Since July 2019 I offer beginners and advanced screen printing workshops in my Studio. We can print on everything you want! Screen printing is a wonderful technique to implement your own motifs and to reproduce them artistically.
One goal of the courses is to carry out the process from start to finish: from the choice of motif to the preparation of the screen and printing to the numbering and signing of the finished work. You can bring your own designs and ideas or you can choose something from my collection of motifs and implement it individually.
Yes I Do Blogging, Sometimes.
WAY IV This is: the now. Mixtures of physical and digital parts. Collection: the now. Purchase on Solesa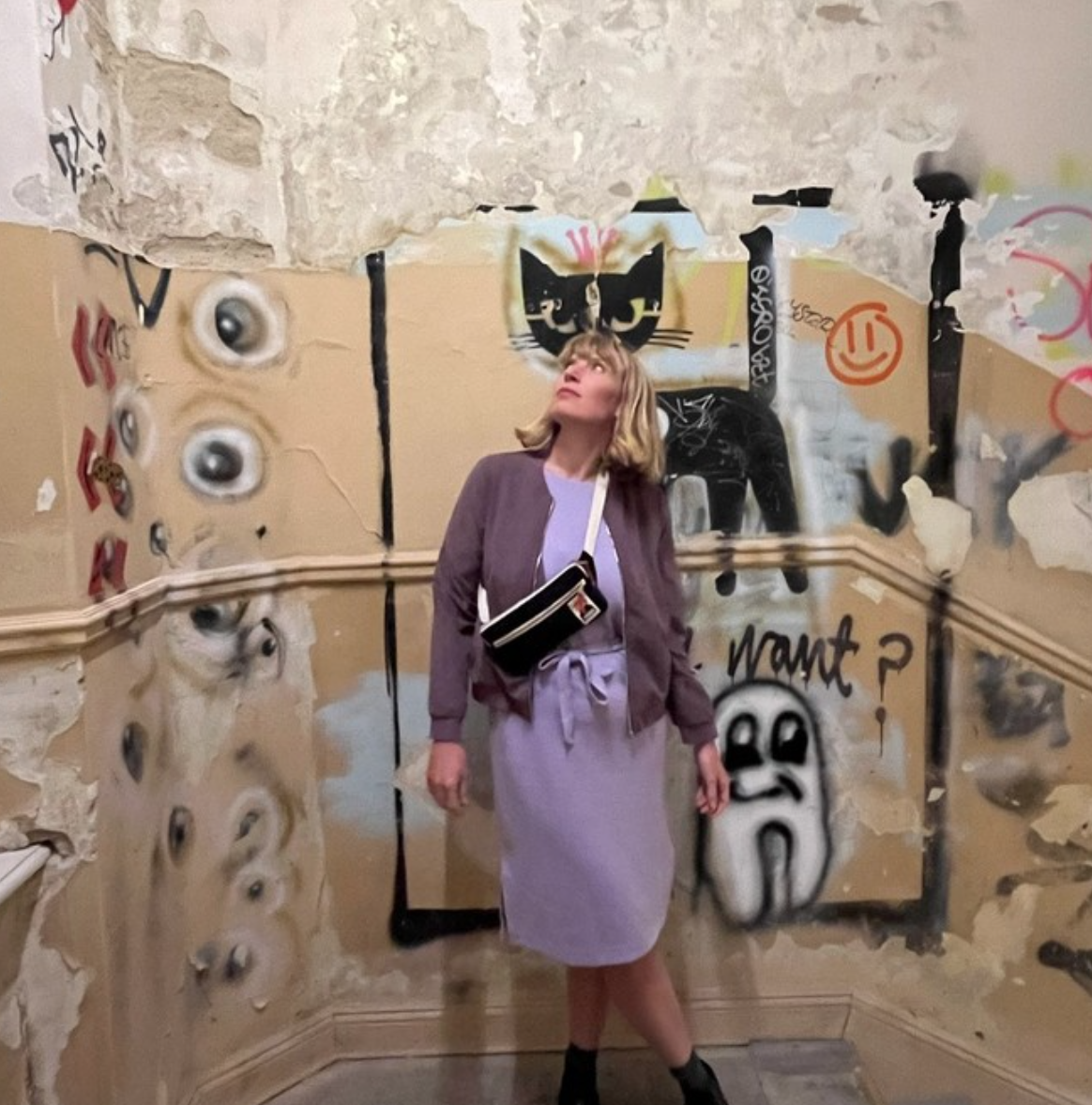 BUILD STATION BERLIN LAUNCH PARTY Opening party at the #solana build station! Thanks for the lovely evening and the opportunity to see my work displayed next to such great artists!